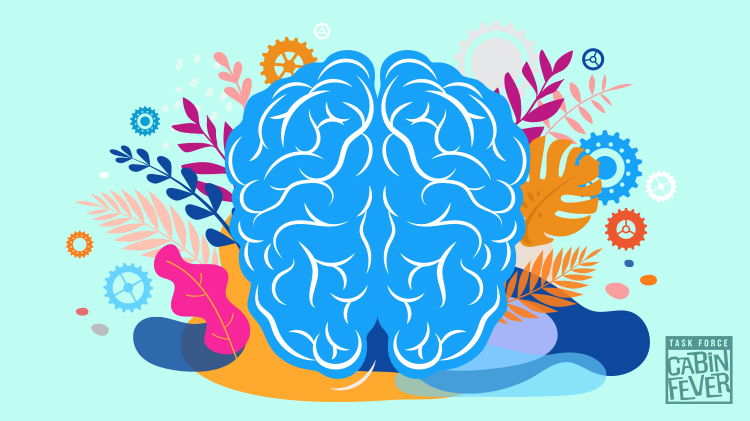 Task Force Cabin Fever - Byron with ACS - The Healthy Mind Platter Series
Note: This event has already passed.
Date: May 29 2020, 1 p.m. - 1:30 p.m.
As part of Task Force Cabin Fever, USAG Benelux Army Community Service (ACS) presents "The Healthy Mind Platter." These are seven activities designed to optimize brain function.
Since we are all adjusting to a new schedule, these activities will assist you in establishing a daily routine and help you accomplish your goals! Activities are from research by Dr. Daniel Siegel.
Follow us on our USAG Benelux Family and MWR Facebook page for this live video series. Watch all our videos so you won't miss a series!
March 28: Focus Time
April 3: Playtime - Allow yourself time to relax and have fun
April 10: Connecting Time - Love and friendship are just as important as food, water and shelter to your mental and emotional well-being. Nourish your healthy connections, be someone's connection, and reach out when you need to. 💓
April 17: Physical Time - Giving yourself time to exercise is beneficial both mentally and emotionally - not to mention the bonus it gives to your one-and-only body! 💪
April 24: Time In: Take the time to refelct on how you are doing internally by focusing on feeling and thoughts.
May 1: Downtime: When we are non-focused without a specific goal, we help our brain recharge.
NEW SERIES COMING SOON! Relaxation for Better Health
Building off of the Healthy Mind Platter series, the Relaxation for Better Health series provides examples of stress reducing techniques, for daily application.
One of the signs of a healthy Family is open and meaningful communication. One of the challenges is finding a topic the whole family can discuss. This series brings you 101 questions to help facilitate this process.
If you or someone you know needs support, please reach out to the Family Advocacy Program at on our Belgium hotline at +32 (0) 472 90 1068 or at our Netherlands hotline at +31 (0) 613 21 6737.